Shandong Dingdang Pet Food CO. Ltd. (hereinafter referred to as "the company"), is founded in 2014, located in the Circum-Bohai Sea Economic Zone—Binhai Economic and Tech Development Zone (one of the National Economic & Technological Development Zones), Weifang, Shandong. The company is a modern pet food company that integrates R&D, production and sales over an area of 20,000 square meters. With 3 standard pet food manufacture and processing workshops and over 400 employees, including more than 30 professionals with a bachelor's degree or higher, and 27 full-time staff dedicated to technology development and research, its annual capacity could reach about 5,000 tonnes.
With the most professional assembly line and advanced information-based management mode, the product quality can be fully guaranteed. The product range currently includes more than 500 types of products for export and more than 100 types for domestic sales. There are two categories of products for dogs and cats, including pet snacks, wet food and dry food, which are exported to Japan, USA, South Korea, EU, Russia, Central-South Asia, the Middle East and other countries and regions. With longstanding partnerships with companies in many countries, the company will also spare no effort to further expand the domestic and international markets.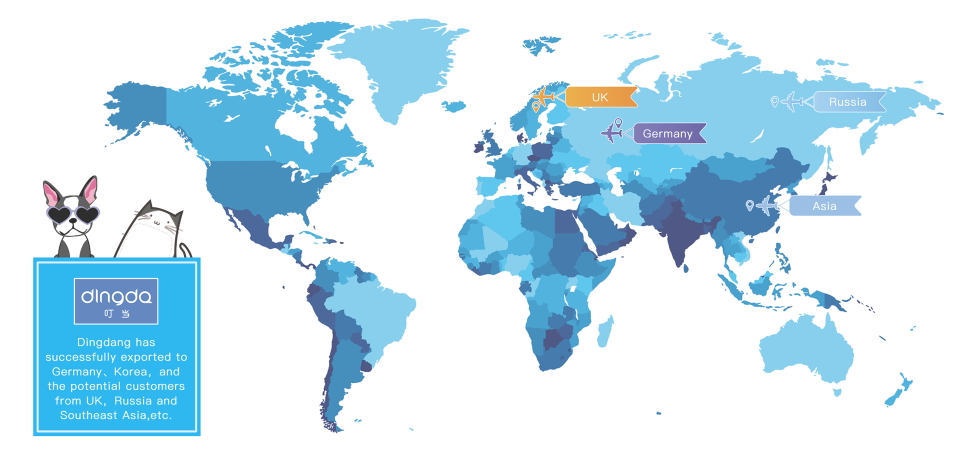 As one of the High Tech Enterprise, High-tech SME, Credit Enterprise, and Labor Security Integrity Model Unit, the company has already authorized by ISO9001 Quality Management System, ISO22000 Food Safety Management System, HACCP Food Safety System, IFS, BRC, and BSCI. Meanwhile, it has registered with the US FDA and officially registered with the European Union for pet food.
With the core values of love, integrity, win-win, focus and innovation, and the mission of pet-love for life, the company aspires to make a high-quality life and a world-class food supply chain for pets.
Constant Innovation, Constant Quality is our constant goal!
The institute for pet health and nutrition, with a focus on the nutritional needs of growing pets,was established in 2014.
The first pet food R&D group, with cat snacks as the main direction, was established in 2015.
A Sino-German joint venture pet food company was established in 2016, following the company's relocation to  Binhai Economic and Technological Development Zone.
The company increased its production staff to 200 by establishing an official factory in 2017,including two processing workshops and a packaging workshop in 2017.
In 2018, a five-member team was established for product quality control.
With the completion of various food-related certifications in 2019, the company is eligible to
export its products.
In 2020, the company purchased canning, cat stripping and poaching machines capable of
producing 2 tonnes per day.
In 2021, the company established a domestic sales department, registered the trademark "It
Taste", and set up a domestic franchise base.
The company expanded its factory in 2022, and the number of workshops increased to 4,
including a packaging workshop with 100 employees.
The company will still be in a growth phase in 2023 and look forward to your involvement.