Pet Snacks Are Nutritious And Delicious. They Can Promote Pet Appetite, Assist Training, And Help Cultivate The Relationship With Pets. They Are Daily Necessities For Pet Owners. But Now There Are Many Kinds Of Pet Snacks On The Market, And Different Types Of Snacks Have Different Characteristics And Functions. How To Choose?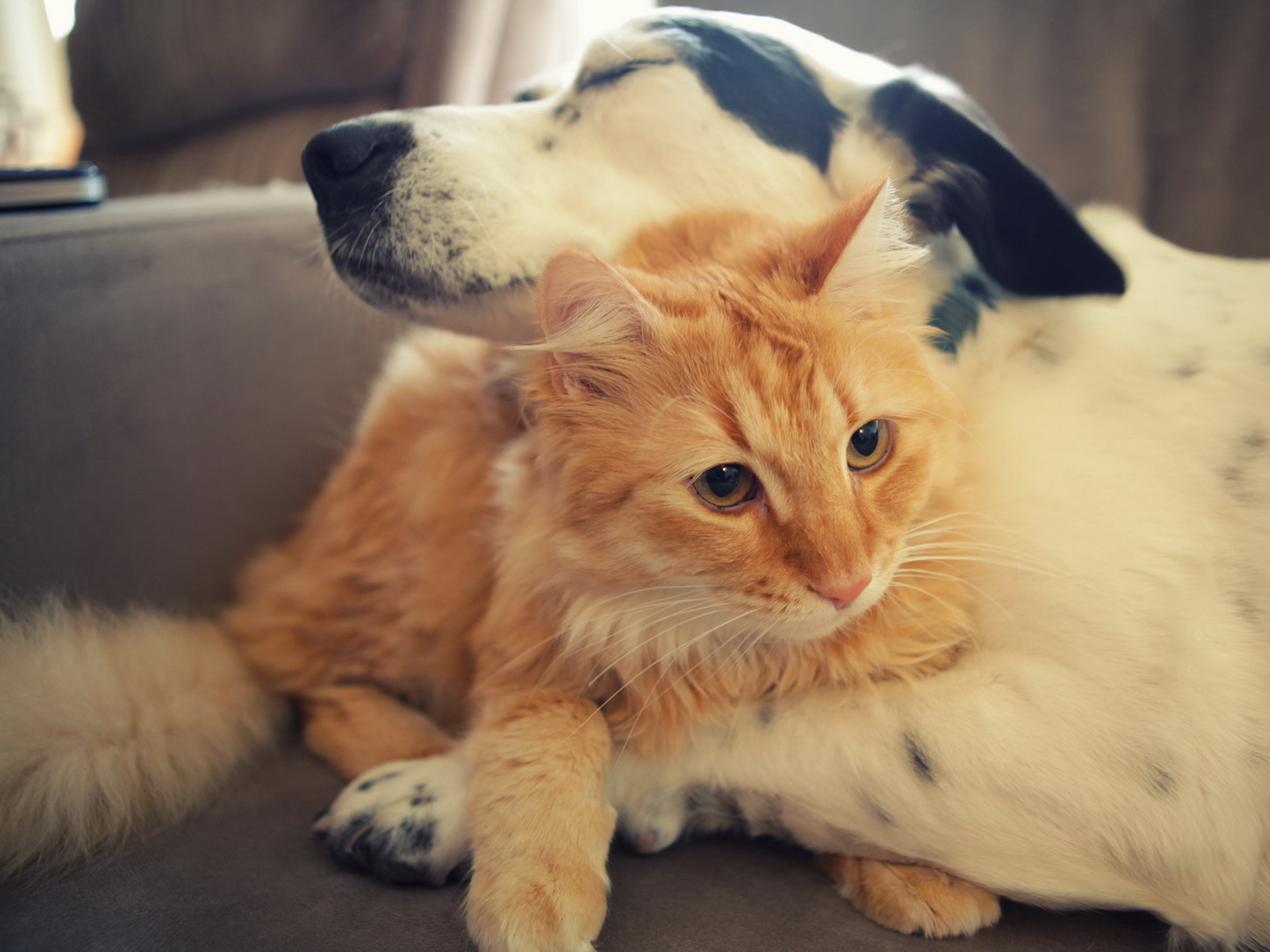 Biscuits/Starch
Features: Biscuits Are Very Common Cat And Dog Snacks. They Look Like Biscuits Eaten By Humans. They Are Generally Made Of Meat Mixed With Starch And Oil. They Come In a Variety Of Flavors And Are Easier To Digest Than Meat Snacks.
Many People Will Buy Deodorant Biscuits For Pets, Hoping To Help Pets Clean Their Mouths And Improve The Odor Of Excrement, But Not All Of Them Have Good Results. In Addition, Biscuit Snacks Have a Certain Hardness, So Kittens And Puppies Should Be Cautious When Eating Them.
Buying Advice: There Are Many Flavors And Colors, And There Are Many Choices. However, Starchy Snacks Are Fine For Omnivorous Dogs, But Not Ideal Pet Snacks For Carnivorous Cats.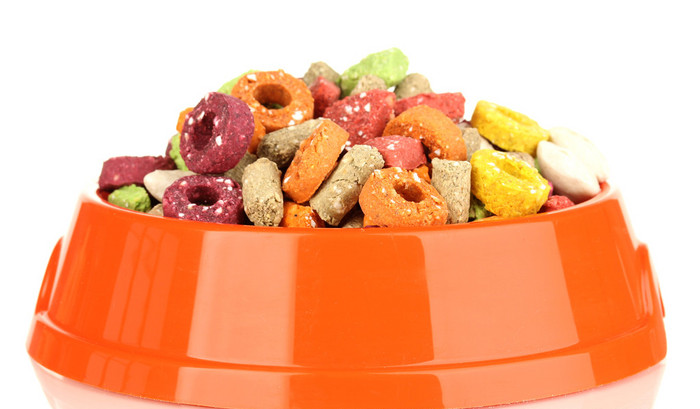 Jerky
Features: Jerky Is Usually Dried, With Different Moisture Content, Various Types And Shapes. Dried Meat Snacks Are Mainly Chicken Jerky, Followed By Beef, Duck, And Some Offal Products, Which Are More Popular With Cats And Dogs.
Purchasing Advice: Jerky With Low Water Content Has a Longer Shelf Life, But It Is Harder, And Pets With Bad Teeth Should Avoid Trying It; Jerky With High Water Content Is Softer And Suitable For Most Pets, But It Is Easy To Deteriorate If It Is Too Watery, So It Is Not Suitable For One Time Buy Too Much.
Dried Meat Snacks Are Generally Made Of Pure Meat, But After Drying, The Color Is Darker, And It Is Difficult To Distinguish The Material. Therefore, There Are Often Unscrupulous Merchants Who Shoddy, Use Stale Leftovers Or Add Various Additives, And It Is Difficult To Distinguish Good Ones. Bad, Be Careful When Buying.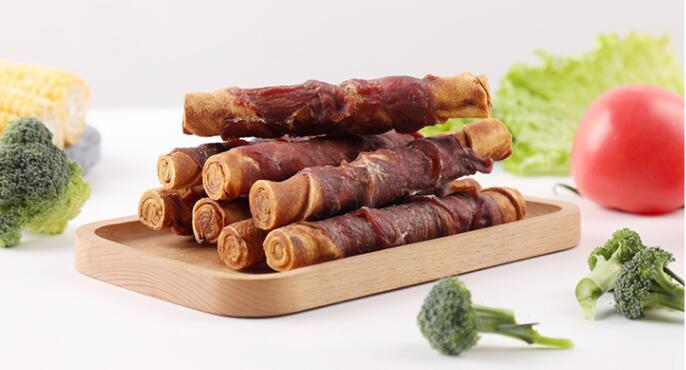 Freeze-Dried
Features: It Is Generally Made Of Pure Meat, Using Fresh Meat, Which Is Made Into Dried Meat Granules After Rapid Freezing At -40°C + Vacuum Ice Dehydration, Which Can Retain Most Of The Nutrients And Deliciousness Of The Meat. It Contains Very Little Moisture, Contains No Additives, Has a Crispy Taste, And Can Quickly Return To Its Fresh State After Adding Water. Currently On The Market Are Mainly Freeze-Dried Chicken, Beef, Duck, Salmon, Cod And Freeze-Dried Offal, And There Are Many Varieties.
Purchasing Advice: Pure Meat Products Are Easy To Digest And Absorb, And The Nutritional Content Is The Best Preserved Among All Meat Processing Methods At Present. It Has Zero Additives And Is Almost The Most Suitable Snack For Meat-Eating Pets Such As Cats And Dogs. It Is Crispy When Eaten Dry, And The Meat Is Tender And Smooth After Soaking In Water. It Can Also Tempt Cats And Dogs To Drink More Water, Which Is Suitable For Most Pets.
The Moisture Content Of Freeze-Dried Snacks Is Very Small, And The Moisture Content Of Good-Quality Freeze-Dried Snacks Is Only About 2%. In Order To Ensure The Taste, It Is Best To Choose a Small Independent Package Or With a Sealing Strip, Which Is Hygienic And Moisture-Proof, And It Is Also Convenient To Carry Out.
The Price Of Freeze-Dried Snacks Is Relatively High, So Merchants Often Use Dried Meat To Fake Freeze-Dried Snacks In Order To Make Huge Profits. Shit Shovelers Should Pay Attention To Distinguishing Them. First, The Color Of Freeze-Dried Meat Is Lighter, Closer To The Natural Color Of The Ingredients;
Secondly, The Moisture Content Of Freeze-Dried Meat Is Much Less Than That Of Dried Meat, And It Is Also Much Lighter. The Easiest And Rough Way To Distinguish It Is To Pinch It. Dried Meat Is More Resilient And Feels Harder When Pinched, While Freeze-Dried Products Are Very Crisp And Crumble When Pinched (This Method Of Identification Is Not Recommended).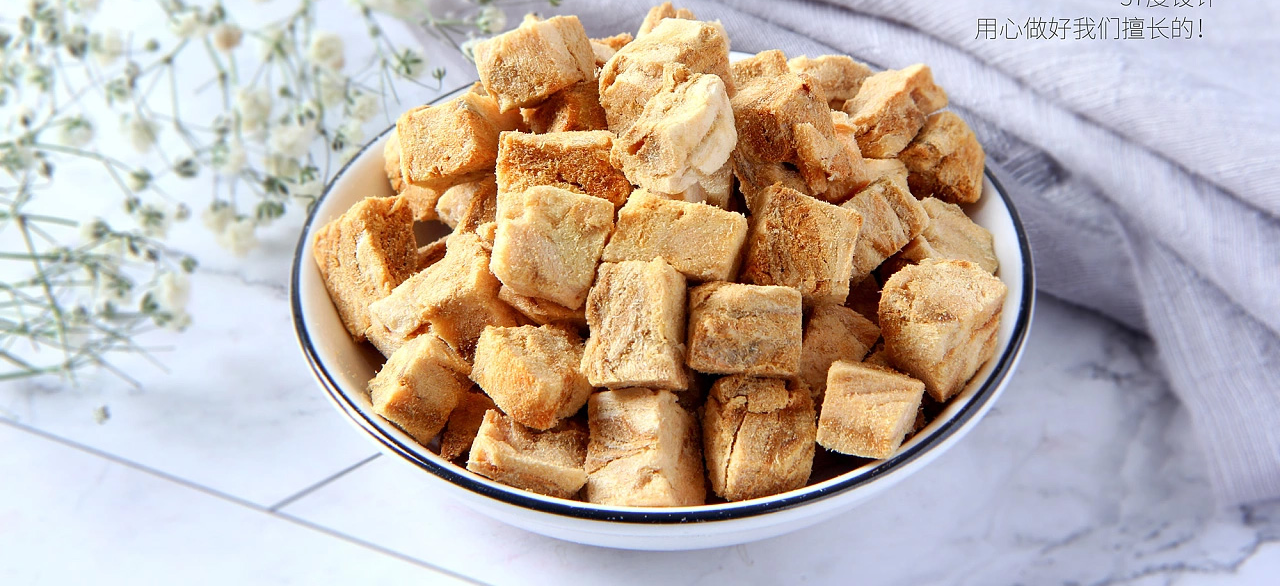 Dairy Products
Features: Snacks Such As Fresh Milk, Goat Milk, Milk Slices, Cheese Sticks, And Milk Pudding Are All Dairy Products. They Contain Protein, Lactose And Many Other Nutrients, Which Are Of Great Benefit To The Growth And Development Of Pets. Cheese-Like Snacks Are Helpful To Regulate The Dog's Stomach, And Cats Can Also Drink Some Yogurt In Moderation.
Purchase Suggestion: It Is More Suitable For Small Milk Dogs And Cats 2 Months Ago. Adult Cats And Dogs No Longer Secrete Lactose Hydrolase In Their Intestines. At This Time, Feeding a Large Amount Of Fresh Milk And Goat Milk Products Will Cause Pet Lactose Intolerance. Cause Gas, Diarrhea.
Chews/Dental Cleaning
Features: Chewing Snacks Are Usually Made Of Pigskin Or Cowhide. They Are Specially Made For Pets To Grind Their Teeth And Kill Time. They Can Help Exercise Pets' Chewing Ability, Clean Teeth, And Prevent Dental Calculus. There Are Also Some Tooth-Cleaning Snacks, Which Are Usually Synthetic And Relatively Hard, Or Add Meat Flavor To Stimulate Pet Appetite, Or Add Mint Flavor To Achieve The Purpose Of Deodorization.
Buying Advice: There Are Many Types And Cute Shapes. They Are More Like Toys For Pets Than Snacks. When Choosing, The Size Of The Chew Should Be Determined According To The Size Of The Pet. Too Small Chews Are Easy To Be Swallowed By Pets.
Canned Food
Features: Canned Food For Cats And Dogs Is Similar To Canned Food For Humans. It Is Generally Meat-Based, And Some Grains And Offal Are Added To It. The Water Content Is High, Which Can Alleviate The Situation That Cats And Dogs Do Not Like To Drink Water. However, The Taste Of Canned Food As a Snack Will Be More Focused, And Some Businesses Will Add Food Attractants To Increase Palatability. There Are Many Types Of Canned Pet Food, Most Of Which Are Chicken, Beef, Duck, And Fish.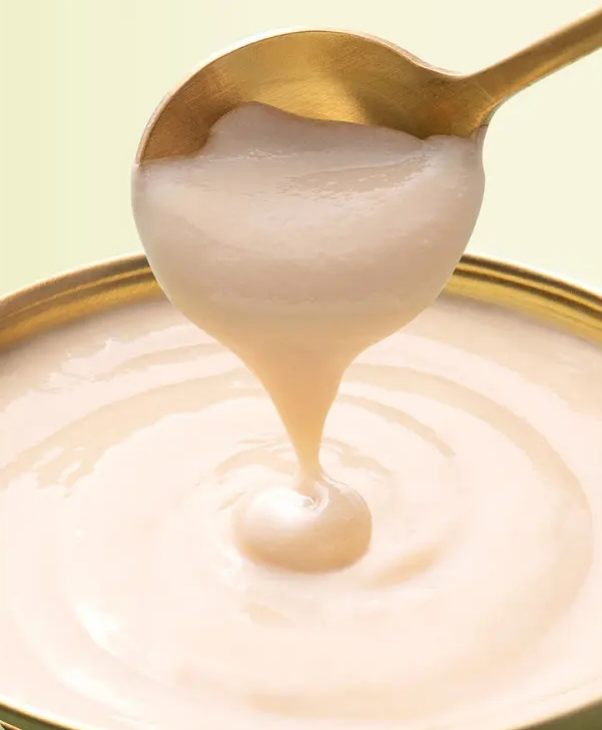 Purchasing Advice: Canned Snacks Are High In Energy And Protein, And Are Not Recommended For Kittens And Puppies Under 4 Months Old, As They Can Easily Cause Indigestion. Cats And Dogs Who Need To Lose Weight Should Also Choose Carefully. In Addition, Don't Just Choose a Single Kind Of Meat All The Time, It Is Better To Eat All Kinds Of Meat. Canned Food Has a Very High Moisture Content And Will Spoil Quickly After Opening, So It Needs To Be Eaten As Soon As Possible. Canned Cat And Dog Food Is Not Universal And Needs To Be Purchased Separately.
Generally Speaking, The Excrement Shovelers With Milk Cats And Dogs Can Buy Some Dairy Products To Help The Little Ones Supplement Their Nutrition; Slightly Older Ones Can Choose Canned Food, Jerky Snacks, Jerky With Good Teeth, Those With Bad Teeth Eat Canned Food;
If You Have Special Needs, You Can Choose Functional Snacks; While Freeze-Dried Snacks Are More Versatile, Crispy Or Tender, With Perfect Nutrition Retention And Strong Palatability, Suitable For Pets Of Most Ages. Shit Shovelers Who Want To Save Trouble Can Directly Choose This Type Of Snacks.
There Are Many Types Of Pet Snacks On The Market, Each With Its Own Advantages And Disadvantages. When Choosing a Shit-Shoveling Officer, You Must Proceed From The Actual Situation Of Your Own Cats And Dogs. On The Basis Of Ensuring Nutrition And Health, You Must Not Generalize And Buy Blindly.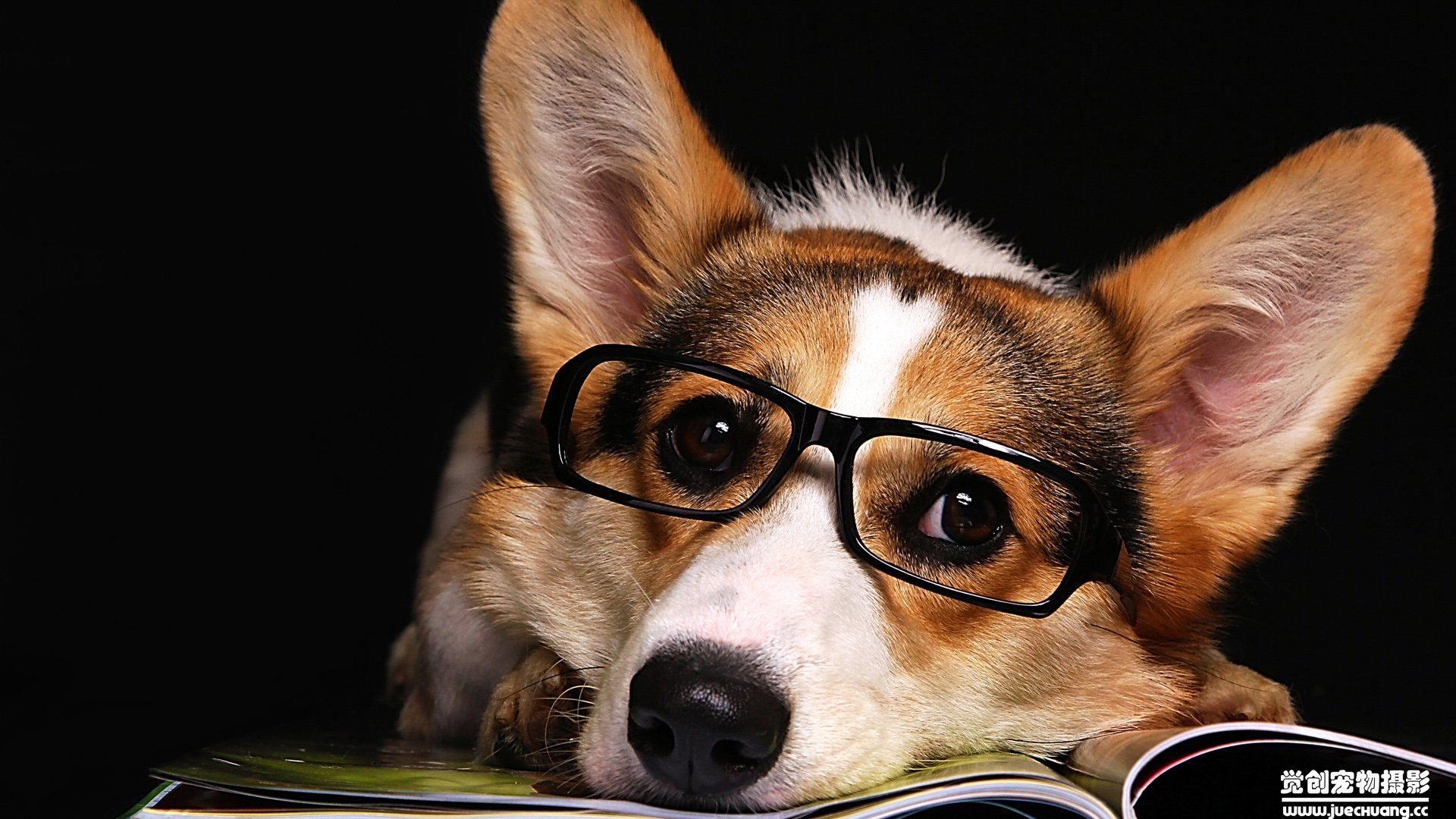 ---
Post time: Mar-21-2023